Artisans Market
Clothing, Jewelry, Pottery and More
A Few of Our Amazing Artisans & Vendors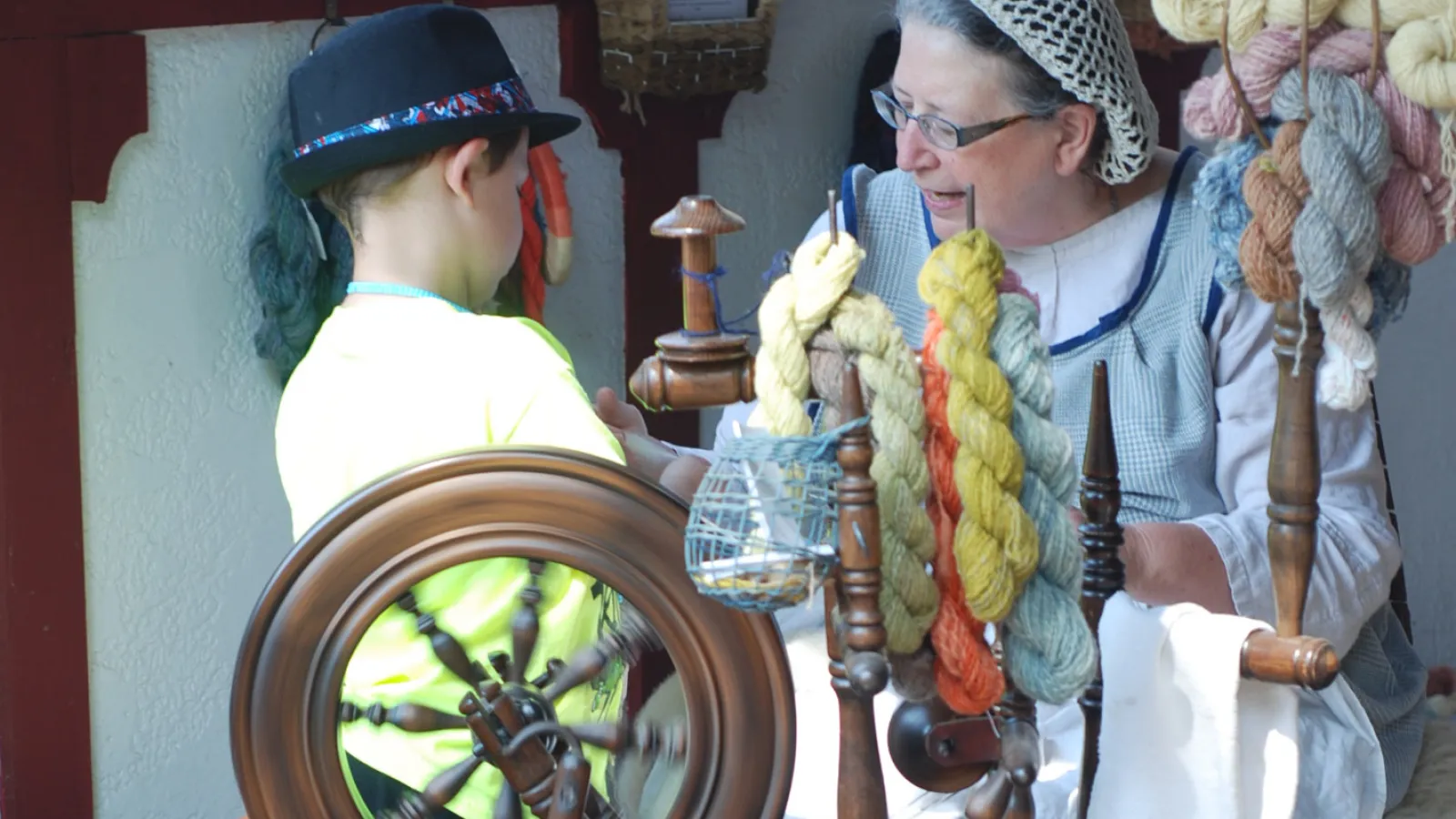 Peachtree Handspinners
History of handspinning and weaving on a loom is explained through demonstration and story

Old Towne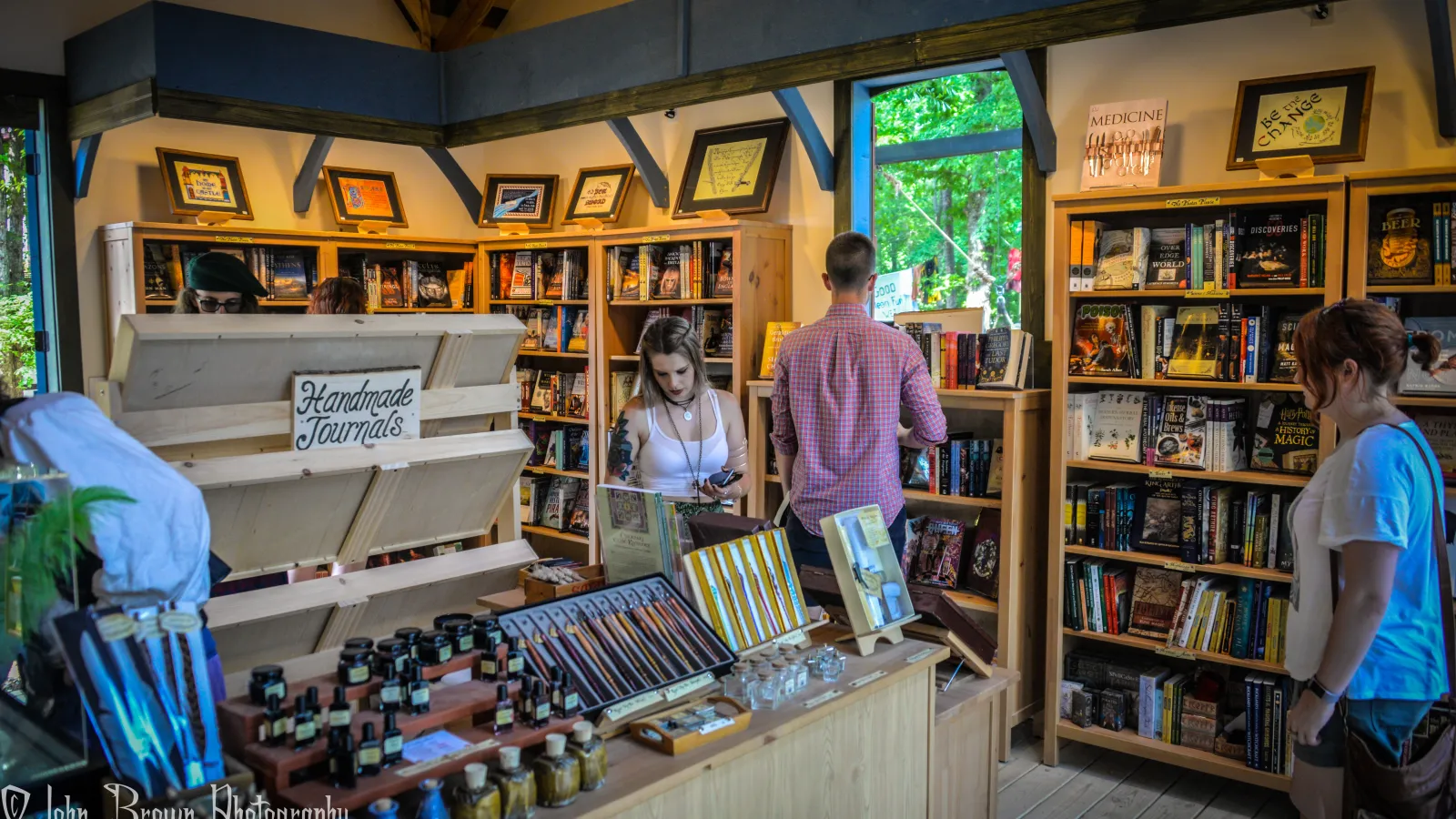 Arte of the Booke
Books on medieval and Renaissance topics, Calligraphy artwork, writing supplies and more
Old Towne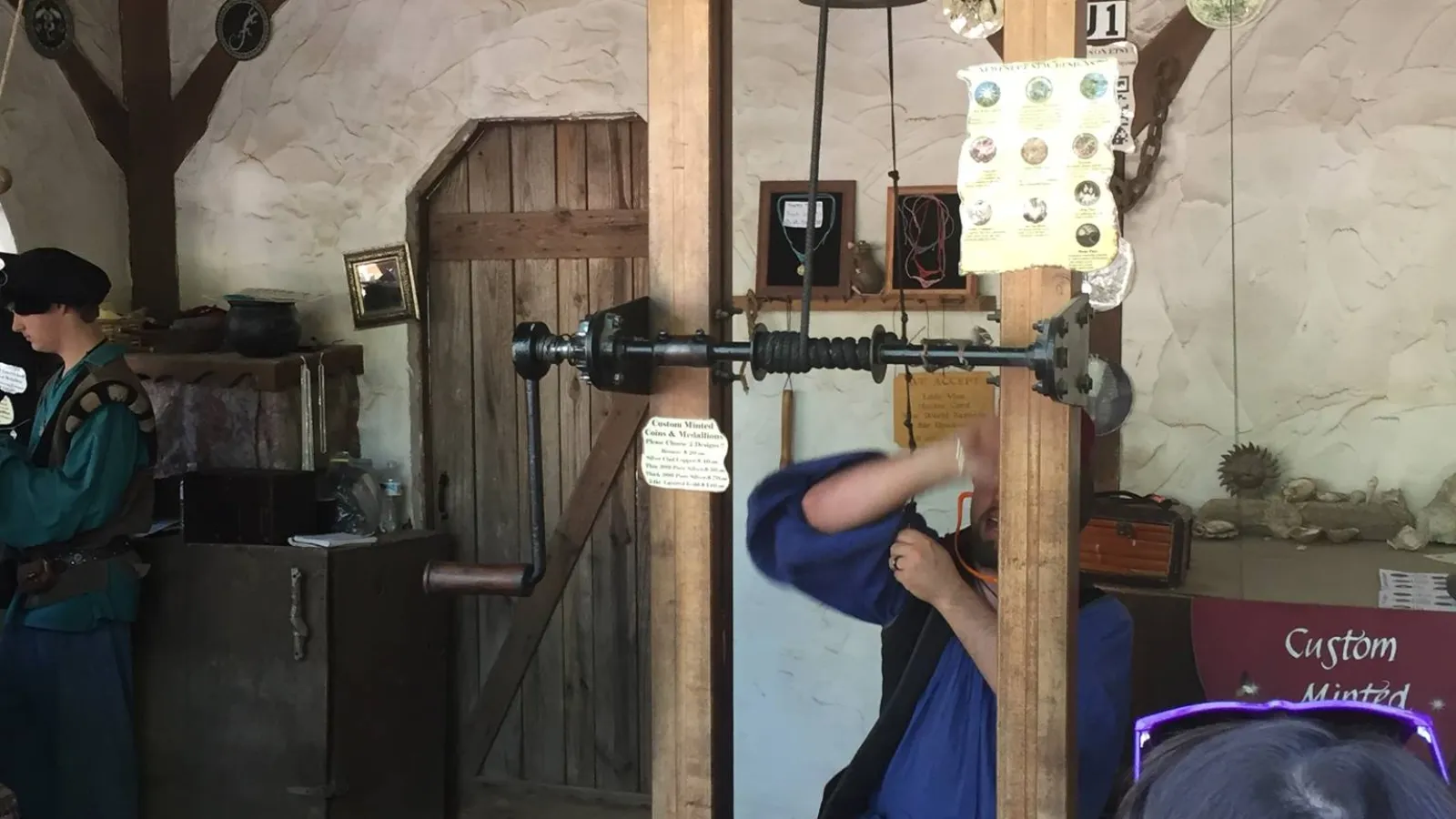 Coin Mint
Design your own coin! We'll strike it with our 16th-century drop-hammer

The Midlands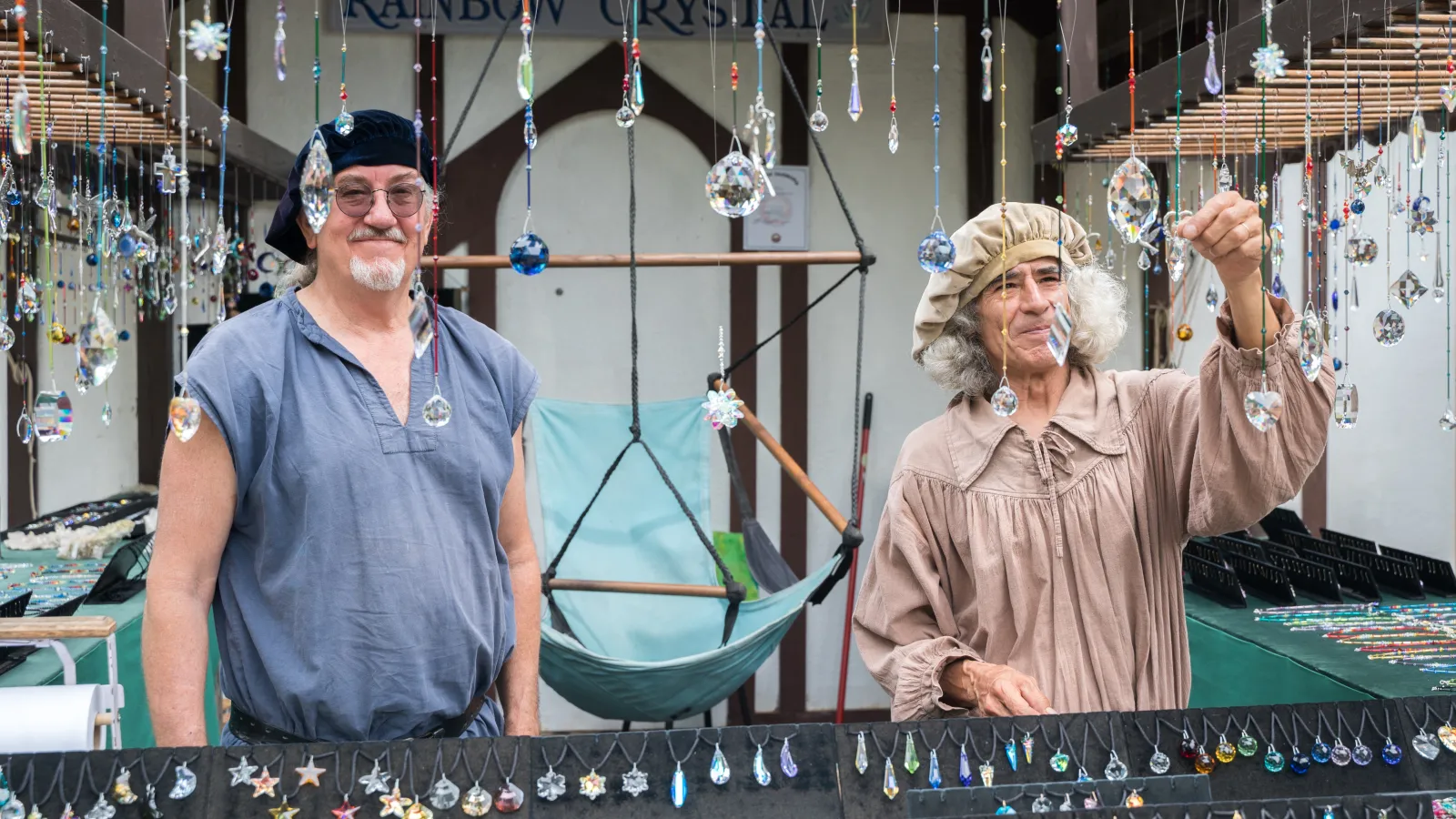 Rainbow Crystal
Crystal sun catchers and jewelry

The Midlands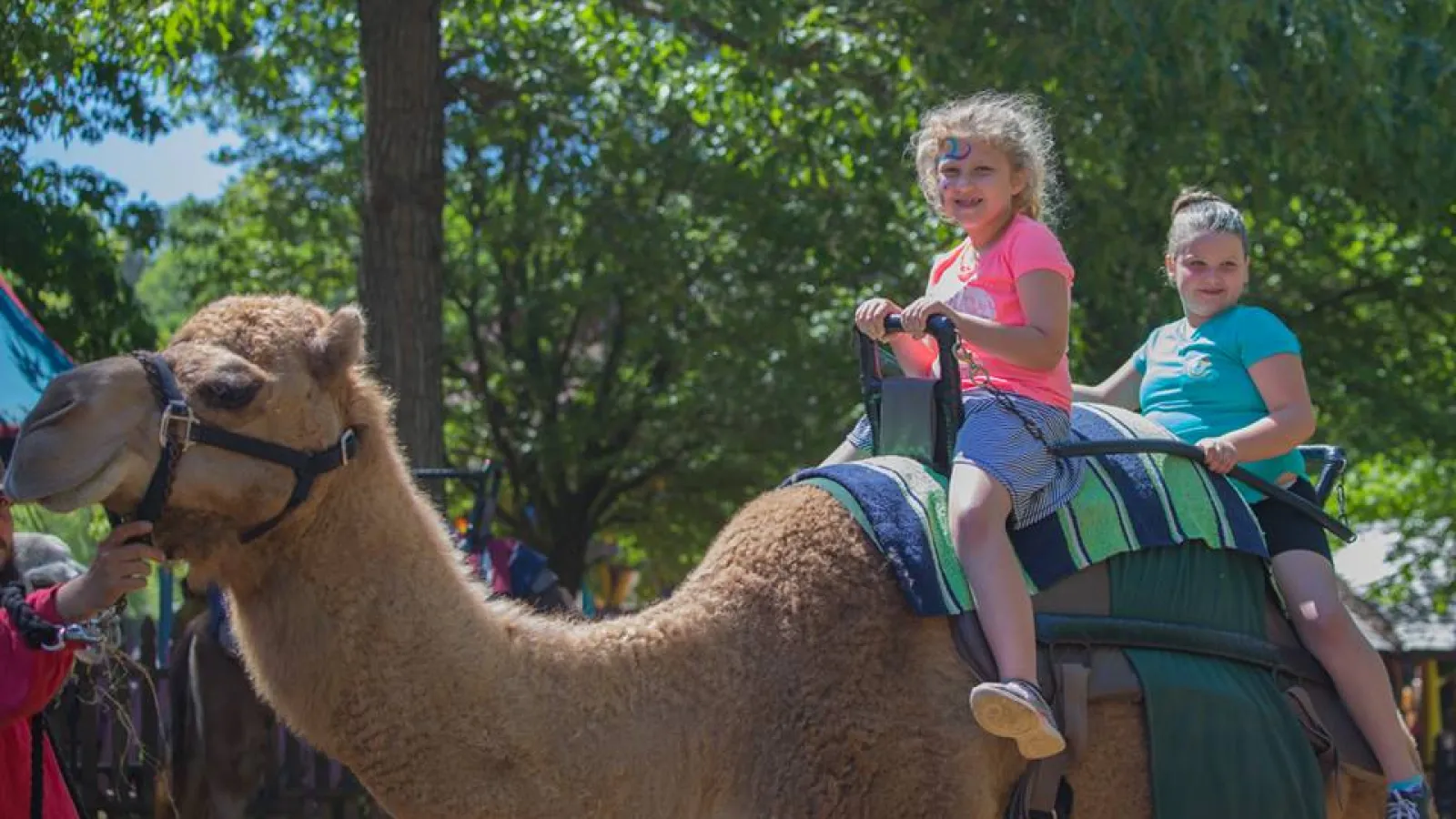 Demonstrating Artisans in the Kingdom
Old Towne
Rapunzel 's Hair Braiding - T27
Artist: Rhonni Perry
History and demonstration of hair braiding (traditional renaissance art form). Demonstrations all day long.


Crystal Visions - T-31
Artist: Teresa Teatro
Lamp work glass. Stop by and watch Teresa at work making glass art.
Demonstrations throughout the day.
Historical Glassworks - T49
Artist: Jason Kline
Demonstrating glassblowing throughout the day.

Woman of the Hearth - T123
Artist: Ann Lynn Whiteside
Demonstrating the art of weaving throughout History. She helps you weave on one of the looms that are set up for you to play on. Stay as long as you like and weave.



Rod Scoville - T125
Rod will demonstrate the proper way to shoot a bow and arrow. Stop by and check out the elfin bows, longs bows and kids bows.Demonstrations all day long.



Thru Sherri's Eyes - T126
Watch Sherri create beautiful etched glassware. Each item is one of a kind. Sherri will also etch your custom design.Demonstrations all day long.



Aberson Pottery - T56
Artists: Walter Aberson & Joyce Branch
Watch as Walter turns one of a kind pottery and Joyce does the unique decorations on them. Demonstrations all day long.


Peachtree Handspinners Guild - T79
Artist: Paula Vester
Handspinners show you the art of spinning, dying wool and then expertly weaving the yarn on looms. Demonstrations all day long.
Queen's Garden
Imaginarium Galleries - G106
Artist: Hillary Steveson
Carving sculptures and demonstrating tools and techniques.
11:00 & 11:20 a.m. and 1:00, 1:20, 3:00 & 3:20 p.m.
Ravens Nest Herbals - G29
Artist: Terry Cochran
Making potpourri and Historical perfumes.
11:30 a.m., 3:30 & 5:00 p.m.
Wylie Woven Wire - G41
Artist: Lisa Wylie
Demonstrating jewelry design and jewelry making.
Noon and 4:00 p.m.
Midlands
The Coin Mint - J1
Artist: Hans Heinen
Demonstrating Leonardo Da Vinci's Drop Hammer Forge (the first industrial machine). Demonstrations all day long.